Congratulations! You just found the best source of Celtic music on the web. We are all about the best music of days gone by and right now. Our producers are assembling a massive library of indie, rock, folk and traditional music inspired by the Gaelic nations.
Gaelforce Radio is an internet radio station covering all moods of Celtic music; from traditional to punk and rock to funk. Here you'll find Kilt Rock, Celt Rock, Slides, Jigs, Reels, Polkas, fiddles, banjos, accordions, and BAGPIPES!
Our mission statement: Expose listeners to a steady stream of new music, maybe even moving them out of their comfort zone. We want every listener asking themselves "Who is this?" 
******NOTE******
Security was not working as intended and several bot accounts were created without our knowledge. To correct this, we deleted all the previous accounts and most of the forum posts. We apologize for any inconvenience this may have caused. If you account was deleted, please register a new one. Thanks for listening!
JD McEwans and Finn both share the love of the Celtic genre, but their opinions are as diverse as night and day. JD favors pure traditional and instrumentals you can dance or jam along with. Finn loves the combination of electric and tradition and favors the music you can't help but sing along with.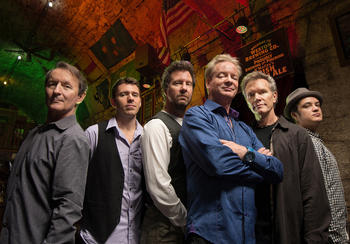 The Celtic genre covers everything from traditional to punk. We strive to bring you all of it. With music from The Elders, Scythian, Gaelic Storm, Full Set and the Willis Clan, you'll find something you'll love you didn't even know existed!
5:00am - 5:10am - Station sign good night/good morning
5:10am - 3:00pm - Gaelforce Mix (automation)
3:00pm - 5:00pm - Gaelforce Traffic Jam (Rock to get you home!)
5:00pm - 7:00pm - Gaelforce Live at 5 (2 hours of live recordings)
7:00pm - 8:00pm - Celtic Funk
8:00pm - 5:00am - Gaelforce Mix (automation)